JSCC Staff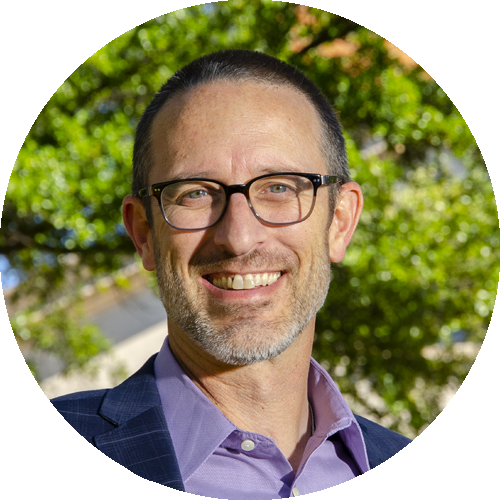 Scott Allen
Senior Minister
Scott Allen is The Senior Minister at Johnson Street Church of Christ. He has a passion for people, biblically contextual teaching and leadership development. He also loves the study of historical Hebrew culture and finds a way to regularly incorporate these themes into his preaching. He is married to Shelly and is working to raise two beautiful children. He is thankful to be here in San Angelo and looks forward to what God can do through our churches in this city.
Phil Gold
Associate Minister of Family and Connection
Phil grew up in Odessa, then studied Bible at Lubbock Christian University. He has 26 years of ministry and church consulting experience. Phil helped plant one church and led the re-planting of two others. He has been married to Jamie for 17 years and they have an amazing five year old girl, Brumley Belle. As a family, they love to play golf and watch Texas Tech Athletics.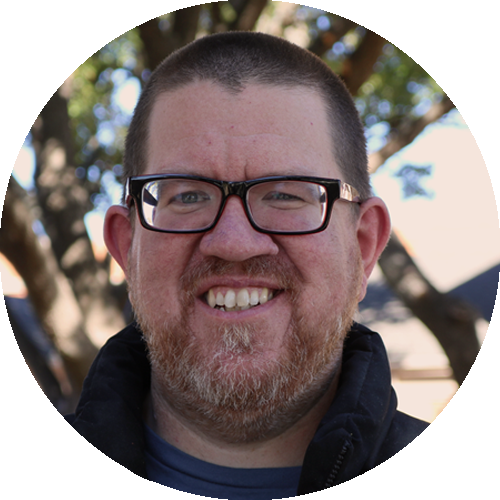 Jeff Shelton
Associate Minister of Worship
Jeff was born and raised in Carlsbad, New Mexico, and was probably singing before he could even talk. He graduated from Lubbock Christian University in 2001 with a degree in Music, then went on to spend over 18 years in youth ministry, serving congregations in West Texas, Southeast New Mexico, and North Idaho. He and his wife, Kara, met as camp counselors at Skyridge Christian Youth Camp, and got married in 2001. They have three incredible teenagers: Hayden, Brylee, and Merit (who are all singers too!). Throughout his life, Jeff has always had a passion for music, worship, and using the gift of song to encourage others, and he's excited to turn that passion into a full time ministry here at Johnson Street.
Jason Creed
Youth Minister
Jason grew up in Greensboro, North Carolina then moved to Texas in 2006 to attended Abilene Christian University, where he received his degree in Youth and Family Ministry. He has been involved in youth ministry since 2007, and has been a full-time youth minister since 2012. He and his wife, Alyse, met at ACU and married in 2011. They have three beautiful girls, Callie, Juliet and newborn Madison. Jason loves working with students, playing all kinds of sports (especially disc golf), building things, graphic design, wearing skinny jeans, being a dad, and pulling for Carolina sports teams. #GOPANTHERS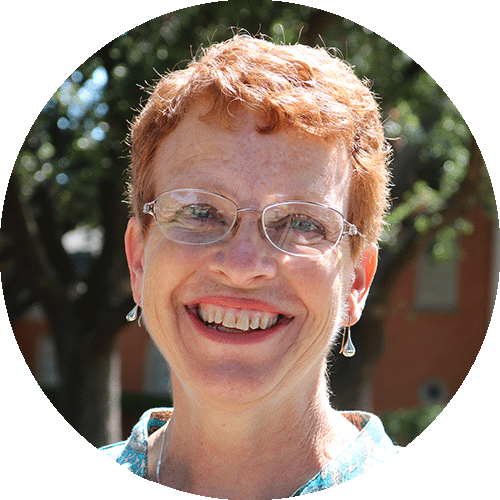 Elizabeth O'Briant
Associate Minister to Chidren
Elizabeth has been a member of Johnson Street since 1980 serving in different areas of ministry including the Praise Team, Youth Ministry, and Missions Committee. She graduated from Angelo State University with a BBA in Business Management. She went through the Alternative Certification process to obtain her certification in Special Education in 1992. She taught for SAISD for 27 years teaching Special Education, 5th, 1st, and 2nd grades retiring at the end of the 2018-2019 school year. She met her husband, Michael, at the Christian Campus Center at ASU in the early 80s. They have 3 sons, Mitchell, Keller, and Cameron, a beautiful daughter-in-law, Callie, married to Mitchell and a precious granddaughter, Rylee Ann. She is excited to take her love of children and learning and use that to work along side other caring adults to foster a love of our Savior and the incredible love he has for ALL of us! She also loves to clog and will try to fit that into her ministry in some way - stay tuned!
Gina Ponder
Administrative Assistant - Finance Manager
Gina has loved working with the JSCC church family for over 20 years. She and her husband Roy (whom she met at the Bible Study Center (CCC) while attending Angelo State) have been married 35+ years and have three wonderful grown children, Julie, Greg, and Kayla, and a wonderful son-in-law, Reed Hamil. Gina serves on the Rust Street Ministries Board and the Harvest House Committee. In her spare time, she loves working with stained glass, quilting and enjoys quiet time outdoors.
Elizabeth Hayes
Administrative & Communications Assistant
Beth is a native San Angeloan and began working at Johnson Street Church of Christ in January 2021. Member of JSCC since 1981 and mother of two great kids, Payton Scout and Cutter Maddox who are students in Christoval - their home for the last 4 years. Beth handles most of our church wide communication, including the Sunday bulletin and the daily JSCC email.
Jerrica Osbourn
Campus Minister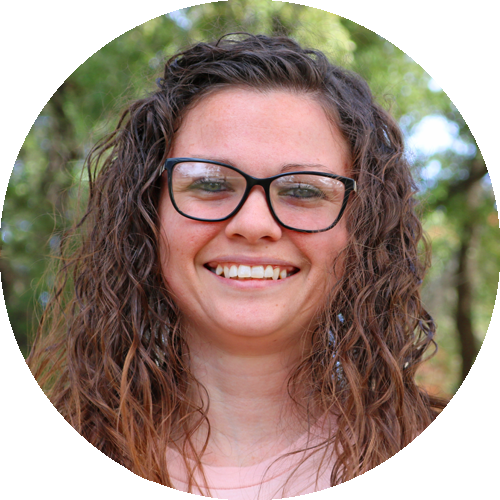 Stephanie Oviedo
Children's Ministry Coordinator - Elementary
Stephanie was born and raised here in San Angelo. She is married to Jeremiah and together they have 5 children from the ages of 7-14. Prior to going to work she stayed home for 12 years to raise their children. In February of 2018 she started working at Johnson Street Church. She has always had a heart for kids and loves getting to know them and be apart of their faith walk. On her off time she loves to spend time and play games with her family and friends when she is not attending her children's sports activities.
Teddie Bass
Children's Ministry Coordinator - Pre-School
Teddi has been a part of the Johnson Street children's ministry since the fall of 2010. She is coordinator for the pre-school classes, including 4's and Kindergarten. She loves working with this age group, seeing all the changes they make as they are growing and especially in learning more about Jesus. She has enjoyed getting to know the young families and working with different teachers.
Sherri Elkins
Children's Ministry Coordinator - Nursery
Sherri has been an Angelo girl most of her life. She and her husband David (Pa) have six children and an amazing set of 15 grandchildren, all of them in the great state of Texas. Sherri began her JSCC connection in 2000 when their daughter enrolled in ASU and became wrapped up in the CCC. In 2006 she joined Sunshine School as a teacher for two year olds, then was invited to enter the joyful world of caring for the babies and toddlers during the Young Mothers' Classes. She testifies that becoming the Nursery Coordinator in 2009 has given her and David the most wonderful way to serve God's family through the mission of serving the precious little ones.
Greg Jaynes
Director of Digital Outreach
Greg was born and raised in Keller, TX and has always enjoyed playing sports, specifically soccer. Even at a young age, Greg enjoyed drawing and being creative. He moved to San Angelo in 2009 to attend Angelo State University, where he kicked for the ASU football team. Go RAMS! He went on to complete his Bachelors degree in Communications, with a specialty in Tv/ Radio Broadcasting. While in collage at ASU, he met his wife Codi at the Johnson Street college ministry, Rams for Christ. He currently runs and operates his own video production/ media company here in San Angelo, TX. Greg and his wife enjoy being involved with youth ministry, spending time with their small group, attending ASU tailgates and cheering on the RAMS, going on family trips and spending time with their dog, Sammy! Greg has a passion for creating story with video and other media formats! He loves using this new 21st century tool of "media" to connect people to the Church.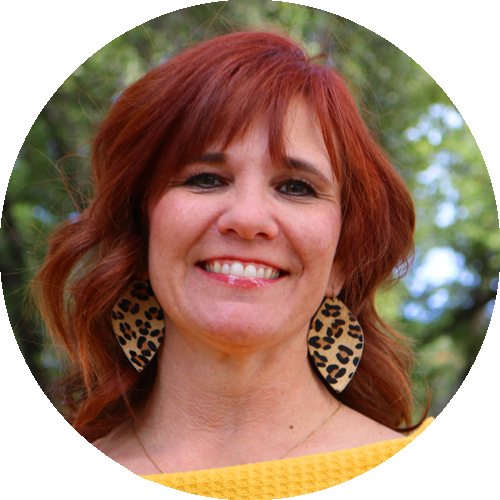 Melanie Garnett
Sunshine School Director
Melanie graduated from ASU with a BS in education. She has been an employee of Sunshine School since 2012 and the director since the fall of 2016. Her favorite thing about Sunshine School is getting to watch the children grow and develop. She has been married to her husband, Derrick, for 22 years. They have two girls, Maddie (17) and Allison (10). Outside of work, She likes reading, traveling, and spending time with family and friends.
Janet Branham
Rust Street Volunteer Coordinator and Administrative Assistant
Janet is the Volunteer Coordinator/Administrative Asistant for Rust Street. She has served the ministry since 2012. She is married to Mike Branham and they have two children, Loree, Gary and his wife Phoebe and two granddaughters, Payton and Paysley.
Janet loves the outdoors and scroll-saw woodworking. She and Mike worship with the Johnson Street Church of Christ.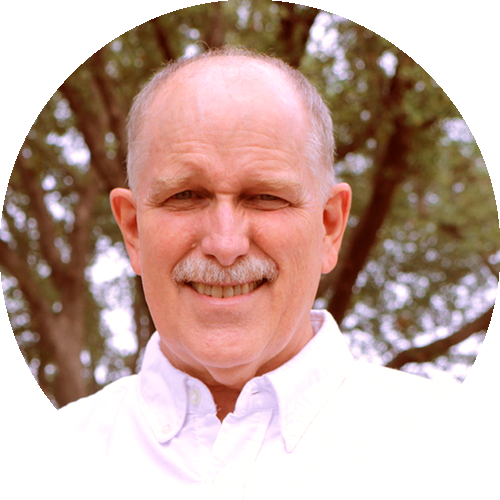 David Ingram Jr.
Director of Rust Street Ministries
David began serving as Director of Rust Street in April of 2020. He comes from seven years on staff at the Northside Church of Christ in San Antonio, and before that was in metropolitan areas in Brazil for almost 30 years of cross-cultural ministry. David and his wife Babi have been married for 34 years. Babi is from São Paulo, Brazil. She is a school teacher by vocation and passion, and teaches in the Sunshine School. They have two daughters, both born in Brazil. Rebeca is married to Hunter Milliner and lives in Ft. Worth. Rachel still lives in San Antonio. David loves coffee, grilling for friends, and fishing, not necessarily in that order. Among other talents, Babi is the consummate hostess, and makes the best chocolate truffles in Texas.